Transcranial Magnetic Stimulation (TMS)
What is TMS?
– Proven non-drug treatment for depression
– FDA-cleared for patients who have not benefited from prior antidepressant medication
– Free from side effects often associated with medications
– Patients are awake and alert during treatment
– In-office treatment takes 37 minutes
– Patients receive therapy 5 days a week, for 4 to 6 weeks
– 18,000 patients have already taken this treatment
– After 4 to 6 weeks of treatment with NeuroStar:
– 1 in 2 patients experienced significant improvement
– 1 in 3 patients were symptom free
The NeuroStar® System is the only TMS device CE marked for the treatment of depression. NeuroStar TMS Therapy is available by prescription. It is not for everyone with depression, so patients should con-sult a NeuroStar TMS Therapy doctor to determine this. For complete prescribing and safety information, please visit: www.NeuroStar.com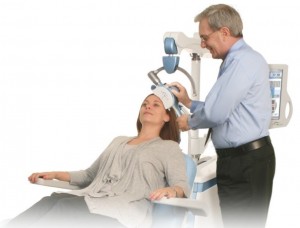 How TMS works?
A targeted approach
– Uses a targeted pulsed magnetic field, similar to what is used in an MRI (magnetic resonance imaging) machine
– NeuroStar TMS Therapy stimulates areas of the brain that are underactive in
depression
George MS, et al. (2010). Arch Gen Psychiatry, 67(5):507-516.
Step 1. Pulsed magnetic fields induce small electric currents in the prefrontal cortex of the brain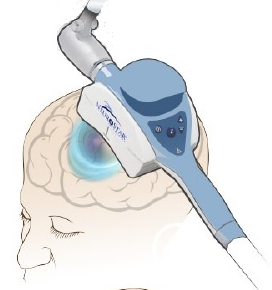 Step 2. Local neurons depolarize and release neurotransmitters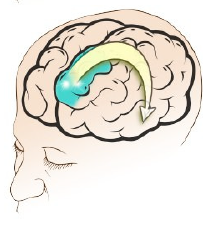 Step 3. Distant areas of the limbic system are activated via neuronal pathways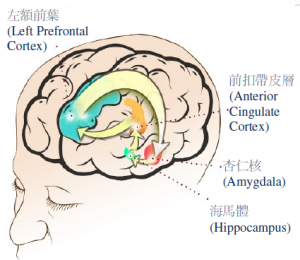 Step 4. Blood flow and glucose metabolism rise in the stimu- lated regions, which is thought to result in improved mood.
Repeated activation of the left prefrontal cortex is shown to produce antidepressant effects in patients suffering from major depression.3 NeuroStar provides targeted stimulation of the brain regions involved in mood regulation without the burden of systemic side effects.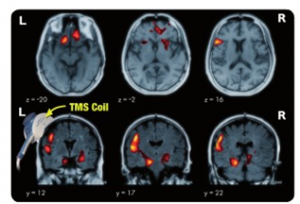 Kito, et al. (2008). Journal of Neuropsychiatry and Clinical Neuroscience
Simple steps for NeuroStar treatment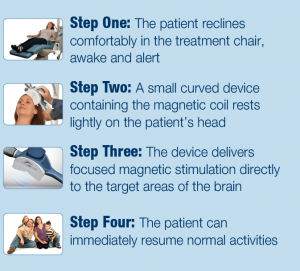 Side Effect Comparison: Drug Therapy VS NeuroStar TMS
Sharings From Patients
– Craig, 38 years old
"7 months before, I suffered from serious depression. The situation was bad that I could not work. However, I was totally different after 6 months' treatment. I was not only able to return to work, but also enjoy spending time with family."
– Laurie, 48 years old
"I began to ignore the unimportant matters after the treatment. The major change is that I can stay positive every day."
– Susan, 58 years old
"I cannot describe the positive influences because of the treatment. I just simply know how happy I am recently."