Dr.Ho Mei Yee Robyn
---
Qualifications:
Barchelor of Medicine and Barchelor of Surgery, St. Bartholomew's and the Royal London School of Medicine and Dentistry, University of London, U.K.
Member of the Royal College of Psychiatrists, U.K.
Fellow of the Hong Kong College of Psychiatrists
Fellow of the Hong Kong Academy of Medicine (Psychiatry)
Master of Social Sciences (Criminology), University of Hong Kong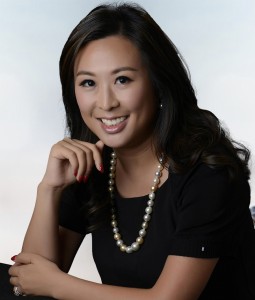 Detailed profile:
After graduating from medical school in London, United Kingdom, Dr. Ho started her psychiatric training at the Maudsley and South London National Health Services Trust. She returned to Hong Kong in 2005 and continued her training at Castle Peak Hospital. She became a Specialist in Psychiatry in 2008. She attained a Master in Social Sciences (Criminology) in 2010.
Dr. Ho has a special interest in Forensic Psychiatry all along. From 2005 until August 2012, Dr. Ho worked in the only Department of Forensic Psychiatry in Hong Kong. She has assessed and managed over 2500 forensic psychiatric patients both in Castle Peak Hospital and Siu Lam Psychiatric Centre. She has written more than 2000 psychiatric reports for court. She was appointed as an expert witness for numerous trials in Magistrate, District and High Courts of HKSAR.
Dr. Ho's research interest is in violent risk assessment and management of psychiatric patients. She is the first person to introduce structured professional judgment (SPJ) violent risk assessment tools in Hong Kong and to validate internationally the most researched SPJ violent risk assessment tool, HCR-20, as well as another SPJ tool, START, in a Chinese population. The research on the HCR-20 tool received a financial grant from the Food and Health Bureau. She was the principal investigator for Hong Kong in international research, involving 16 countries including Australia, Canada, U.K., and USA, assessing the practice of violent risk assessment and the use of violent risk assessment tools. She was one of the core members in violence assessment and management working group for the Department of Forensic Psychiatry and was the principle trainer for these tools in the Department of Forensic Psychiatry and had trained over 100 mental health professionals in using these tools. The Hospital Authority invited her as a key speaker at the Management of Violence and Aggression Trainer's Refresher Course for around 75 psychiatric registered nurses who were already active trainers of the Management of Violence Programme, in March 2015.
Dr. Ho wrote her first book in 2018, titled "失常罪 – 法醫精神科醫生的代告白". The book became one of the award-winning books in the Hong Kong Golden Reading Awards in 2018 as well as the No 7 book in the " Top 10 Favorite Books for Secondary School Students" by Hong Kong Education City in 2019. Her second book "失常罪2 – 法網中的異色世界" was published in July 2019.